Aubrey
Amusing and cuddly puppy!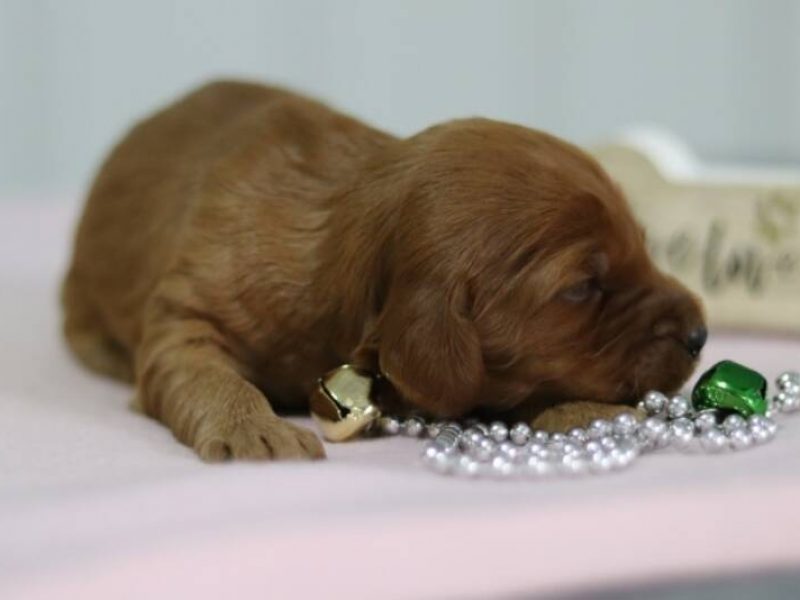 Here is Aubrey a F1-Irishdoodle (Female), Born January 8, 2021 She should be ready to go home by February 26, 2021
Aubrey is now RESERVED by David S!
Please click on each of Aubrey's photo's below to view.
Intial photos when Aubrey was around 3 weeks old.
(Photos taken January 29, 2021)
Gender: Aubrey is a Female
Birthdate: January 8, 2021
Age: 6 months, 4 weeks, 1 day old.
Ready for Home: February 26, 2021
Microchip ID: 956000012732680
Grown: Approx. size of ~ 60 to 75 Lbs
Price: $2,093.50 (1,975.00 +118.50 tax)
---
Aubrey will come with her:
1-Year Genetic Health Warranty
Microchip Enrollment Papers
---
Here are Aubrey's other siblings:
---